In 2009 I was asked to introduce Marianne and Blouke Carus at The Carle Honors (which you can read here).
Each year during the Carle Honors there is an auction of artwork by children's book artists and this particular year I was asked to donate a painting. I decided to create a piece paying tribute to Marianne and Blouke and the prominent role that Cricket magazine played in my early years as an illustrator (which you can read about here and here).
Almost immediately, I had the obvious realization that many of their magazines were named after bugs. How many of them could I work into one picture?
There were Cricket, Cicada, Ladybug, Babybug and Spider. But why stop with the bugs? What about Callipoe, Cobblestone and Appleseeds? Not to mention Dig, Muse, Ask, Click and Odyssey.
With my posts you always get process, so here are some early concept sketches from my sketchbook:


Calliopes are so beautiful one just had to be the centerpiece of the picture. I do all my compositional layouts on tracing paper – there were many like this: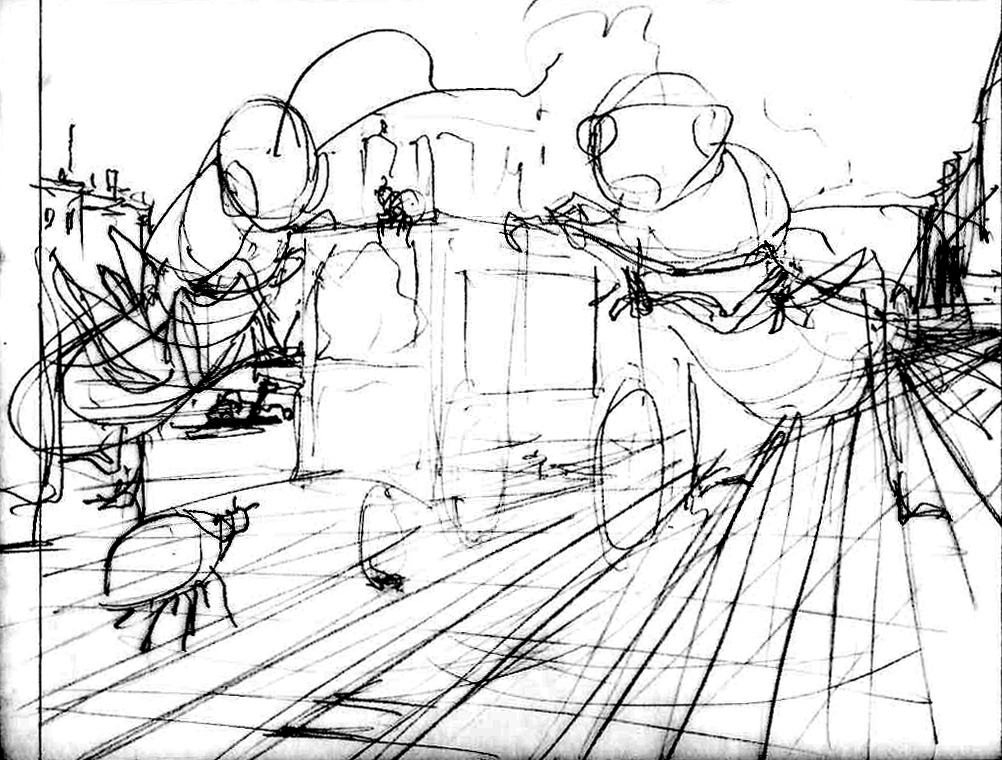 Here is the finished drawing. The calliope looks blurry because it's a separate xeroxed drawing underneath the tracing paper with all the bugs and landscape: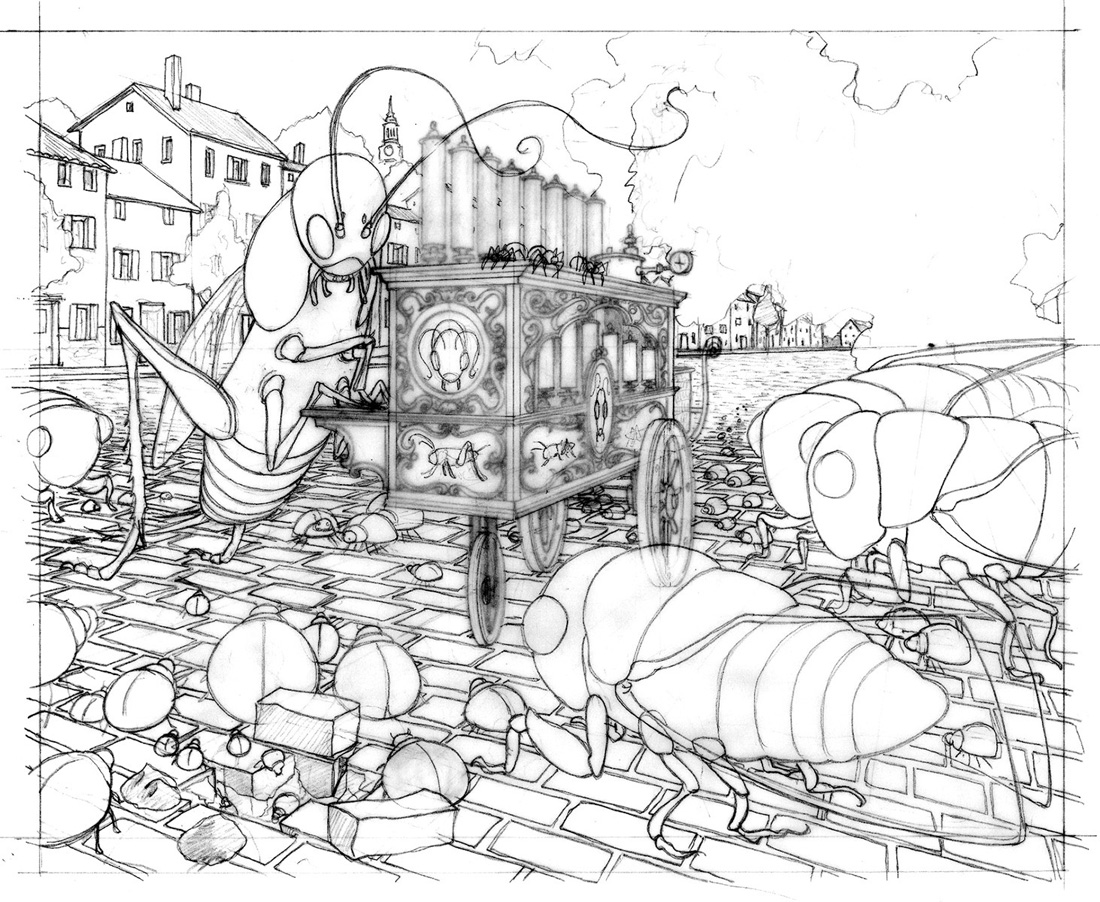 Such great color in those bugs. Here is the painting, done in watercolor: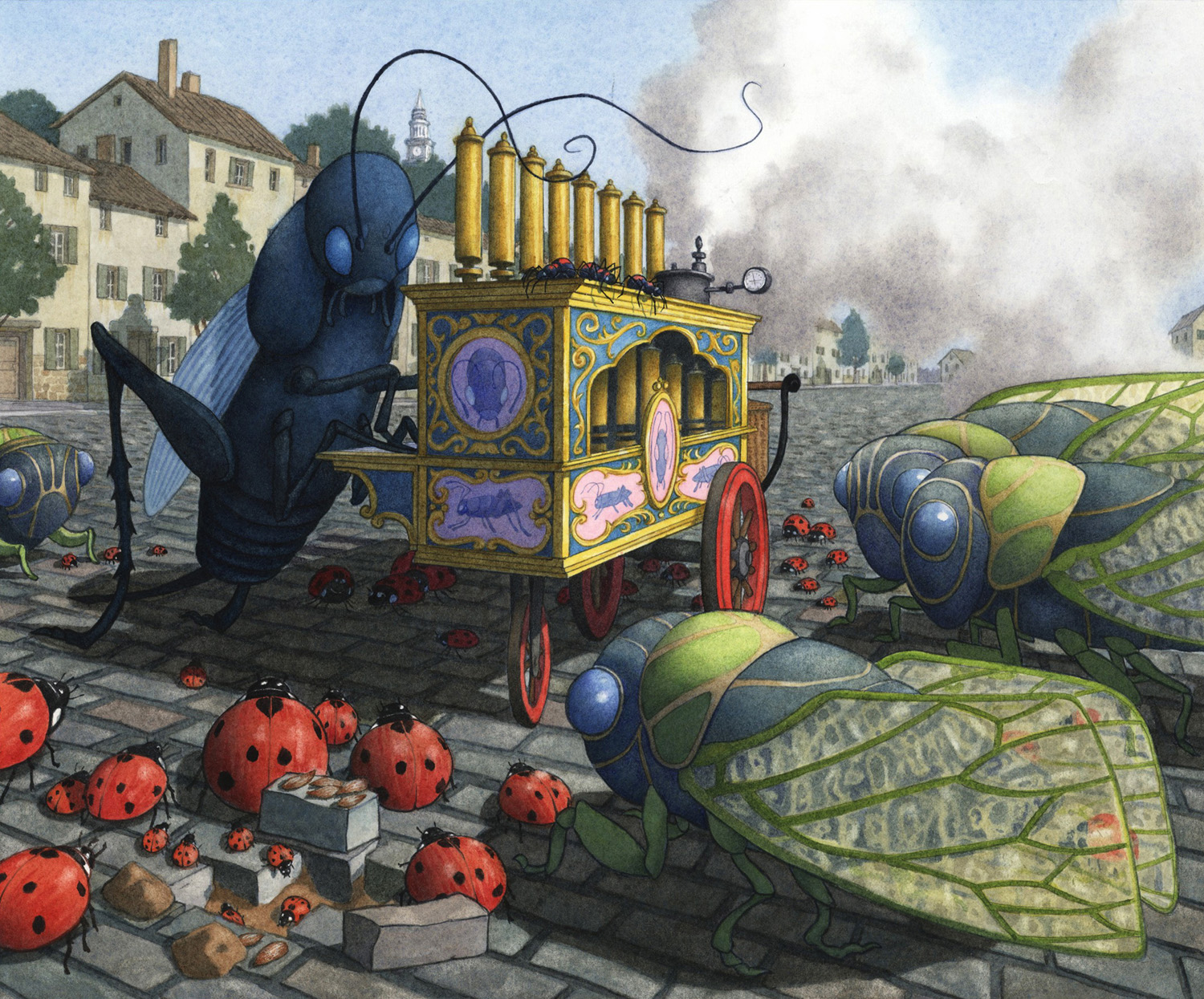 In the end, I used Cricket, Cicada, Ladybug, Babybug, Spider, Callipoe, Cobblestone, Appleseeds and Dig. You can pretend that the ladybug is Asking the cricket about his Muse. And Clicking her heels.
The venue for The Carle Honors that year was a bit cramped and there were many, many people. Marianne and Blouke never made it through the crowd to where the art was displayed. They didn't know I had done the piece until a couple months later! I happened to see them at a conference and was able to tell them about it and show  them a digital copy. Marianne immediately wanted to put it on one of the magazines. Here it is, on Spider: 
There are still a couple more Cricket related posts in the wings, so to speak.
This entry was posted by
davidwiesner
. Bookmark the
permalink
.