A couple of little seen pieces this week.
The first was done for the cover of a catalogue for Bound To Stay Bound Books. BTSB supplies books to libraries that have been bound more durably than standard bindings, so that they stand up to heavy use.
This was probably done in the early 90's. It is one of many images I've created where books are used in fantastical ways – flying, altered in scale, as buildings, etc. That subject will get a post all to itself.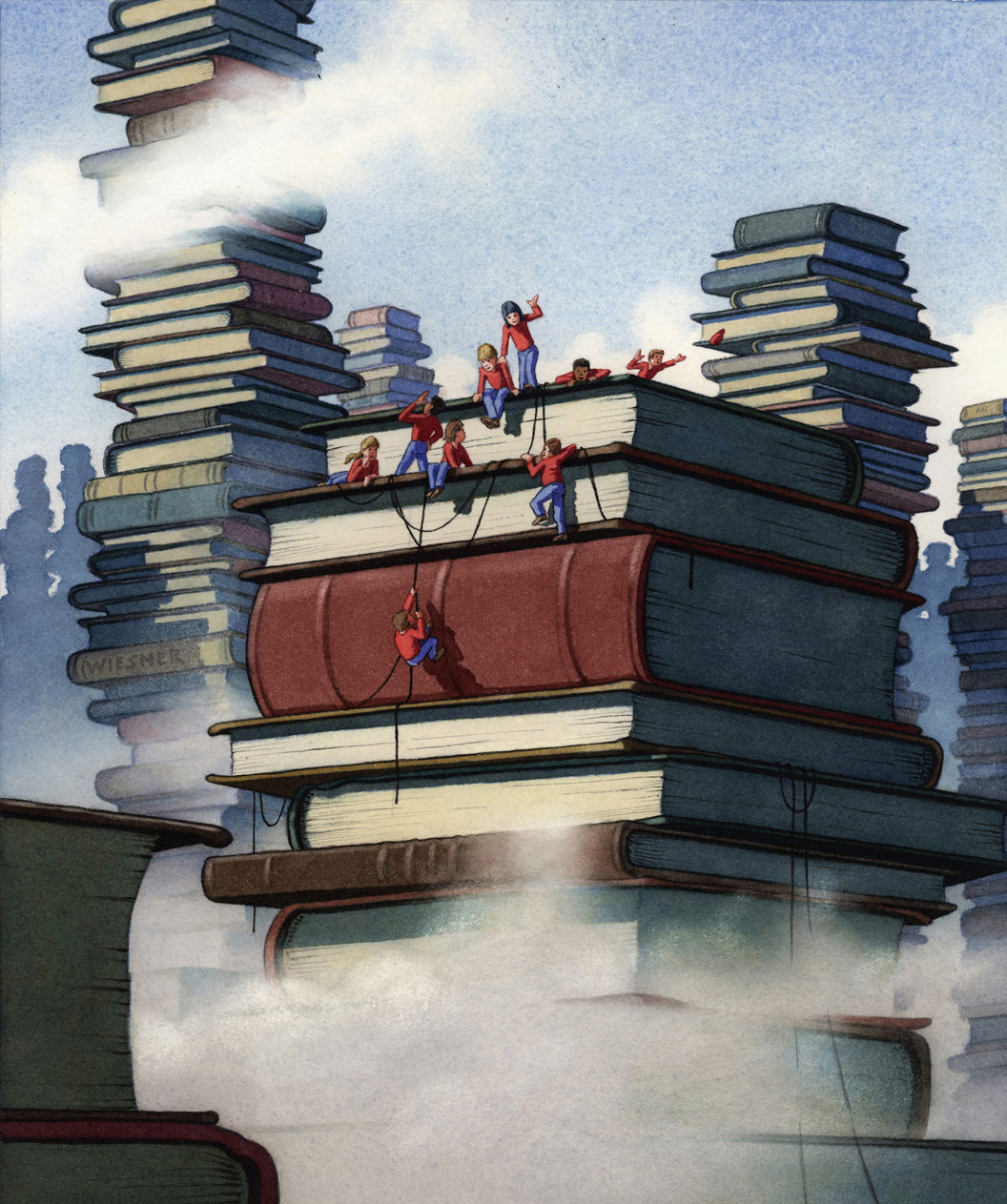 This next piece was done five or six years ago for an auction. The participants were asked to somehow use a letter of the alphabet in the picture. My editor won the auction and it now hangs in her office.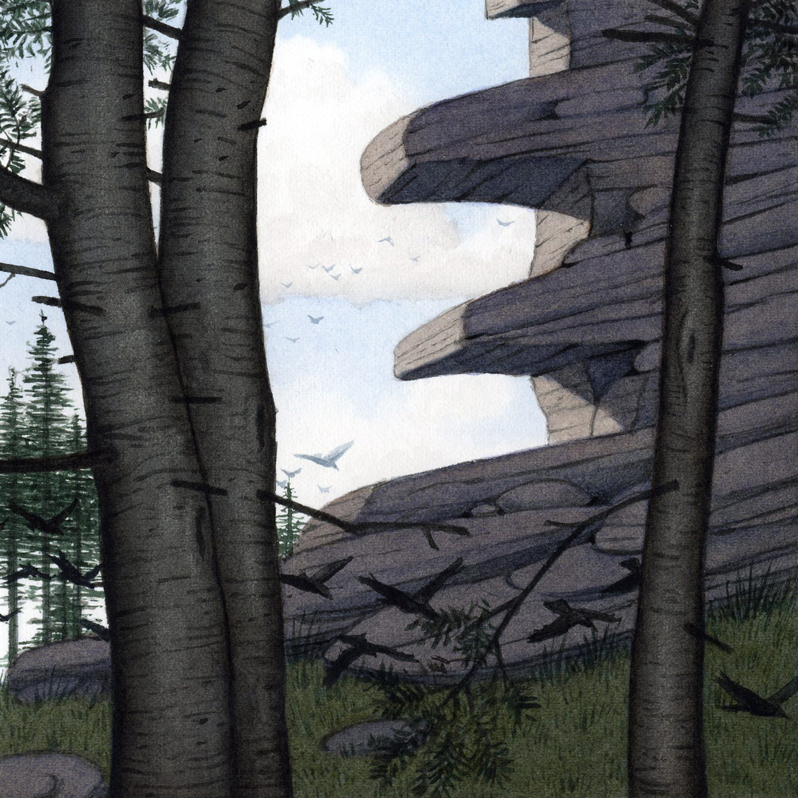 This entry was posted by
davidwiesner
. Bookmark the
permalink
.