Growing up in the wilds of suburban New Jersey, the neighbors behind our house were the Wilburs. I put them in my book Hurricane: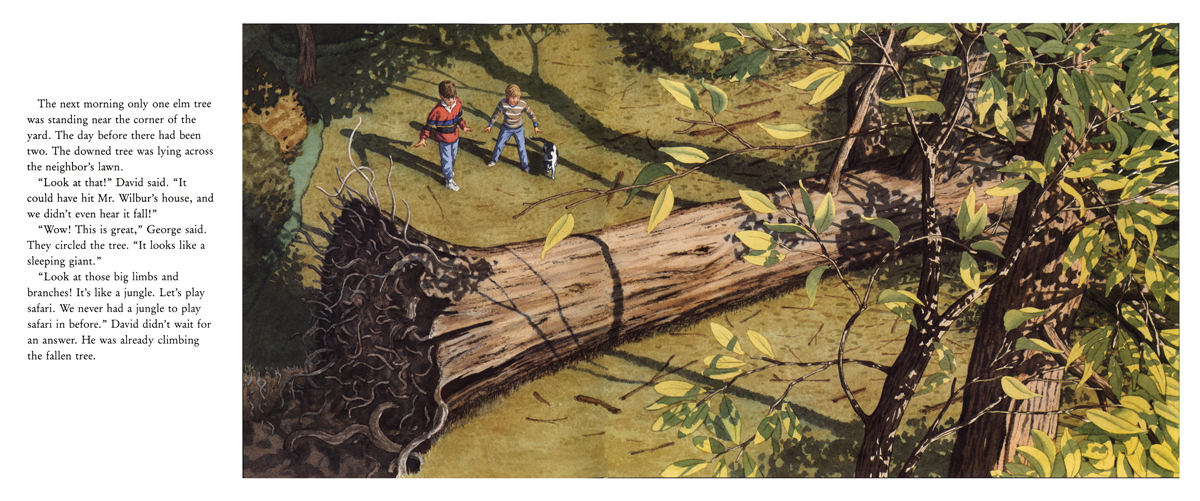 In the late-sixties, their middle son, Gary, had a band – The Underground Uplift. Not a bad sixties name, huh? They practiced – you guessed it – in Gary's garage. Kids from all over the neighborhood hung around while they endlessly tuned their guitars. I can't recall their set list or even if they were actually any good. But, I do remember the atmosphere and the feel of it – live, loud music blasting out of that garage. It was rock and roll!
Gary played the drums and like any self-respecting musician he had the band name on his bass drum. As much as I remember anything about this scene, I remember the image on that drum. This is the gist of it: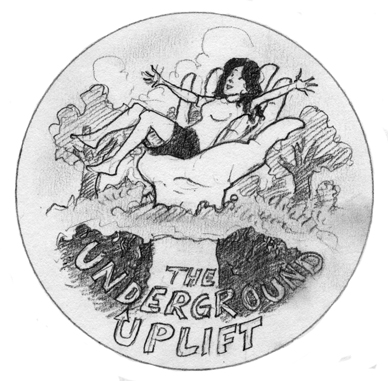 It was a pretty good black ink or marker drawing. Not tentative and with real personality to it. Frankly, what I most recall is the hand, the girl, and the above/below ground view. The name had to have been there, but I don't remember exactly where. The burgeoning artist in me thought it would be really cool to make an image for a band's bass drum, an image that is essentially a logo for the band. To cite a few of the classics:

If I were going to criticize the Underground Uplift image, I'd say it was a little too intricate. The drum image needs to be a simple, bold statement.
Flash forward a few years. I'm in ninth grade and my sister Pat, who's a couple years older, had some friends who have a band. They were debating names and the consensus seemed to be, Fission – a real seventies name. Somehow, the idea got floated that maybe I would like to create an image for the band.
My time had come. And I was ready.
Fission. Pretty obvious where to start. But, in addition to the inevitable mushroom cloud, I went to one of my favorite bits of imagery – the EPIC letters, as I call them. Best exemplified by the movie poster for Ben-Hur:
Yeah, those giant letters built out of stone, viewed from a low angle. Fantastic. A variation appears on the late sixties/seventies drum kit of Keith Moon: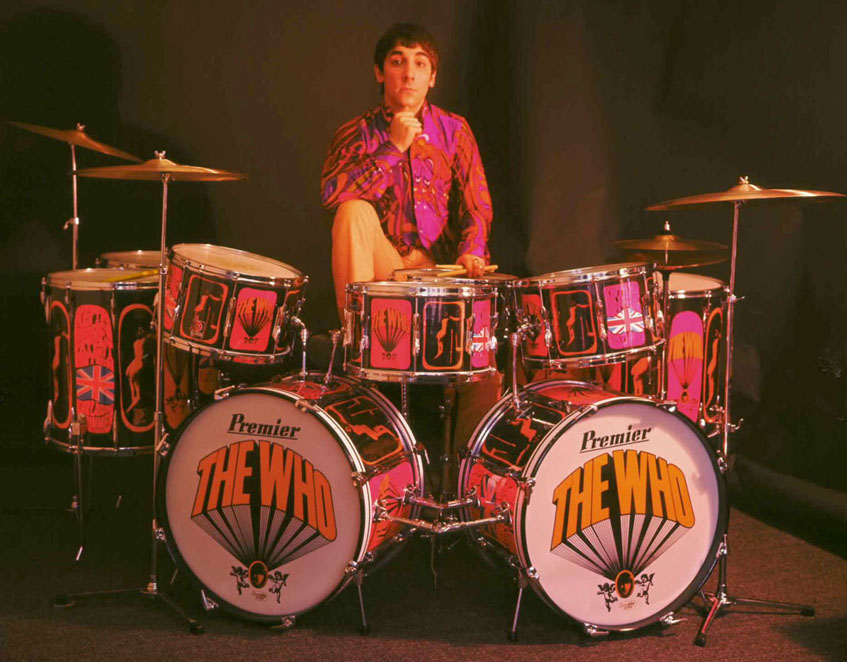 So, to the drawing board (11" X 14" sketchpad):
Okay, those were obvious choices. But, what else could I do? A few scribbled thoughts: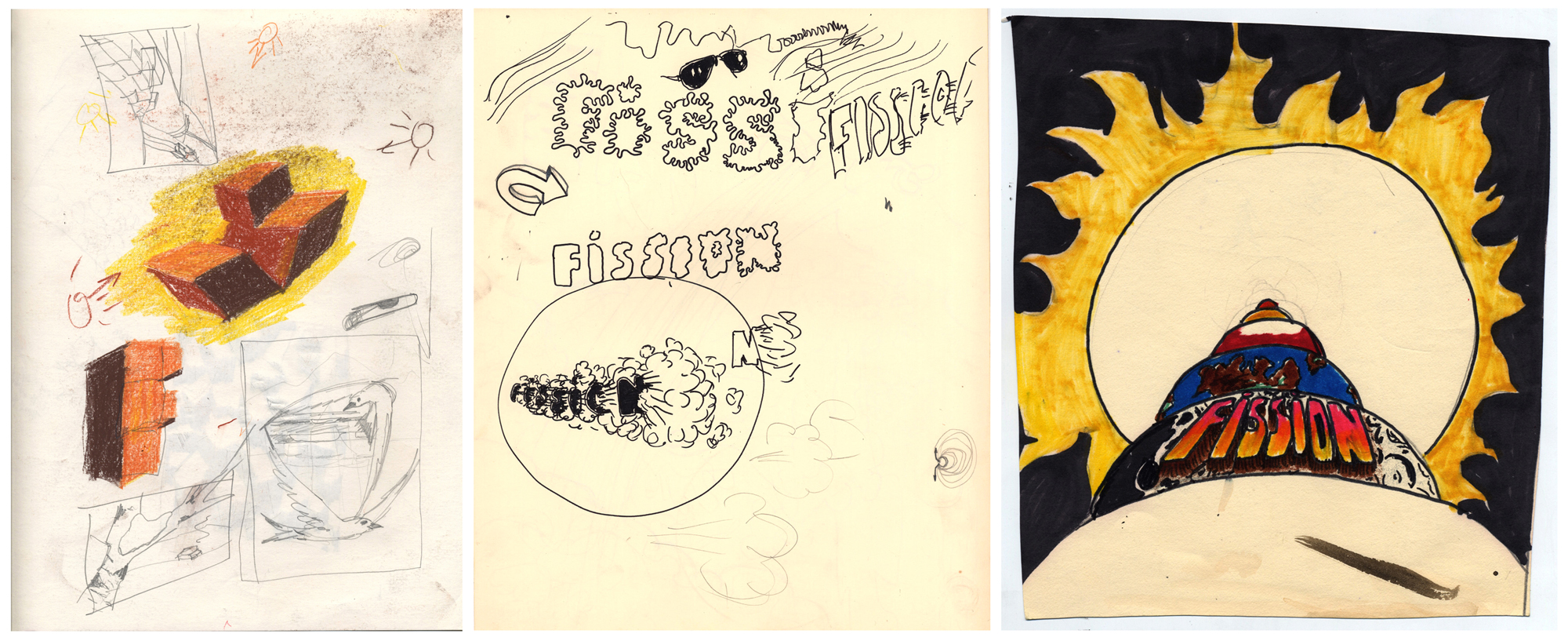 The outer space theme was cool, so:

I liked that last one with the moon. I gave all this stuff to my sister to show the guys and … they had changed the name of the band. I can't even remember to what, I was so distraught. Oh well. I don't think they were destined for greatness, anyway. I mean, they covered songs by Uriah Heep, so you know…
But what's funny is that I hadn't done any of those designs in a bass drum circle. Maybe I was engaging in group branding – iconography that could work across different media – posters, flyers, t-shirts. Ahead of my time!
What is most interesting to me now is that at age 15 I was instinctively pushing that image idea through so many iterations. When I got to RISD, that kind of exploration became the guiding force of every project I worked on and it has stayed the basis of my creative process ever since. And there it was there from this early age.
Another of my guiding principles is never to abandon an idea if at first it doesn't work out. My upcoming picture book, Mr. Wuffles (fall, 2013) is a case in point – we'll get to that in another post. But, I really liked those epic letters on the moon, in space. So, for myself, I revisited the idea and ended up with an image that I still quite like today. I used the word, ENIGMA, instead of fission –  cuz like, dig it, man, it's cryptic and mysterious.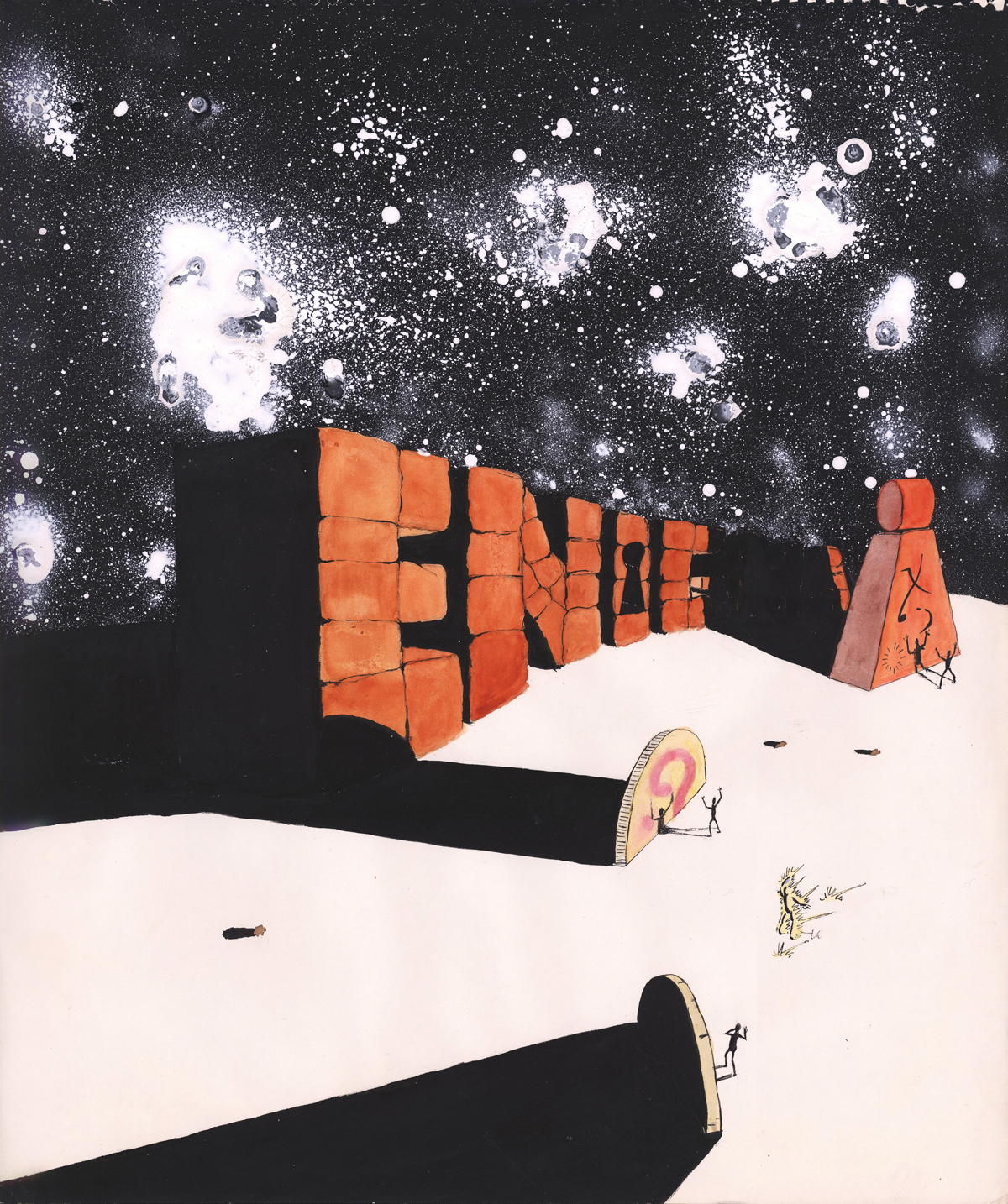 I like how I got all gloppy with the white paint. Chunks of it have been flaking off for years – I rarely move it now for fear that it will completely disintegrate.
This entry was posted by
davidwiesner
. Bookmark the
permalink
.